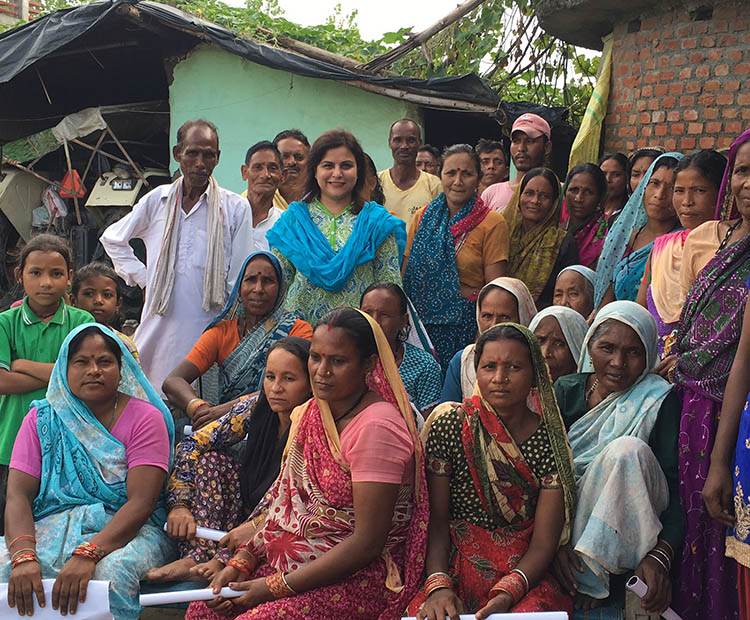 The Benjamin Franklin axiom that "an ounce of prevention is worth a pound of cure" is as true today as it was when Franklin made the quote.
We work consistently towards Health-related issues and are dedicated to bringing difference through active campaigns that not only spread awareness but also help in dealing with them in practice.
Rural Outreach Program in Bihar for (BSACS) and Prevention of parent to child transmission of HIV/AIDS campaign set a search out campaign for pregnant ladies in rural areas in all 38 districts affected with HIV/AIDS so that they could take care of themselves and their unborn child.
A similar AIDS awareness campaign was conducted in Uttarakhand to create mass awareness regarding HIV/AIDS and elucidate facts about safe-sex relationships, methods of HIV/AIDS prevention and control and much more through door-to-door campaigning.
We also conduct numerous blood donation camps with the Red Cross Society and Hepatitis B awareness camps in association with Sampurna, an NGO. This synergy helps us reach our audience and also allows us to connect at a deeper level.
Other than the above campaigns, we have produced a short film ' Me Alone' to help ring a bell. Nidaan on AIDS awareness is a multimedia dance drama staged at Kamani Auditorium, New Delhi to propagate the same message.
We may not be medical practitioners, but that's not what we need to be to assist in spreading awareness and prevention.
What We Do
Empowering Rural Women with Education & Health
We endeavour to promote & support the cause of equality and empowerment. A generous amount of Rs 10,000 per annum can sponsor one girl's education!